Mini Chai Bundle
$48.00
$52.50
saving
$4.50
available for orders over AUD $60.00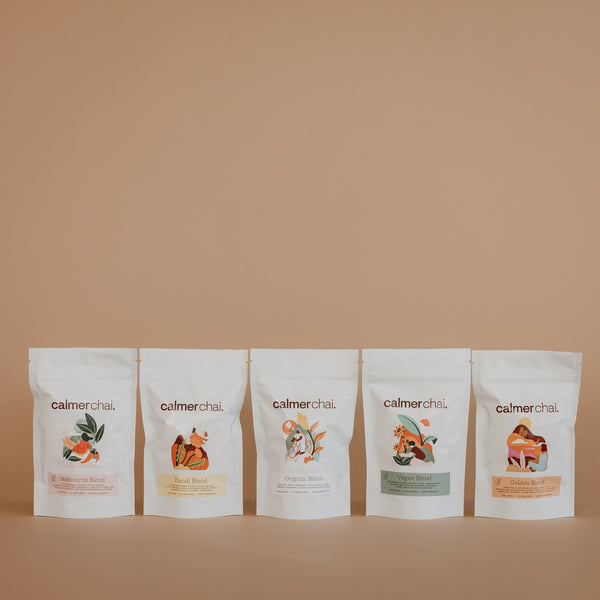 Mini Chai Bundle
$48.00
$52.50
saving
$4.50
available for orders over AUD $60.00
"The perfect chai pack doesn't exis-...."
For those of you who like to spice each day up in a different way, this diverse chai pack has got you covered. Introducing our "Mini Chai Bundle"; a star-studded combination of all five of our handmade sticky chai blends.  
Whether you are after a caffeine-free cup of Dandi-Chai in the evening, or you simply want to indulge in our original Calmer Chai, there is a chai for (almost) every day of the week!
Each mini pouch contains 100gm of fresh chai and is made by hand by our chai angels in Melbourne, Australia.
Chai included:
1 X 100gm Original Blend
1 X 100gm Dandi Blend
1 X 100gm Vegan Blend
1X 100gm Golden Blend
1 X 100gm Melbourne Blend (NEW!)