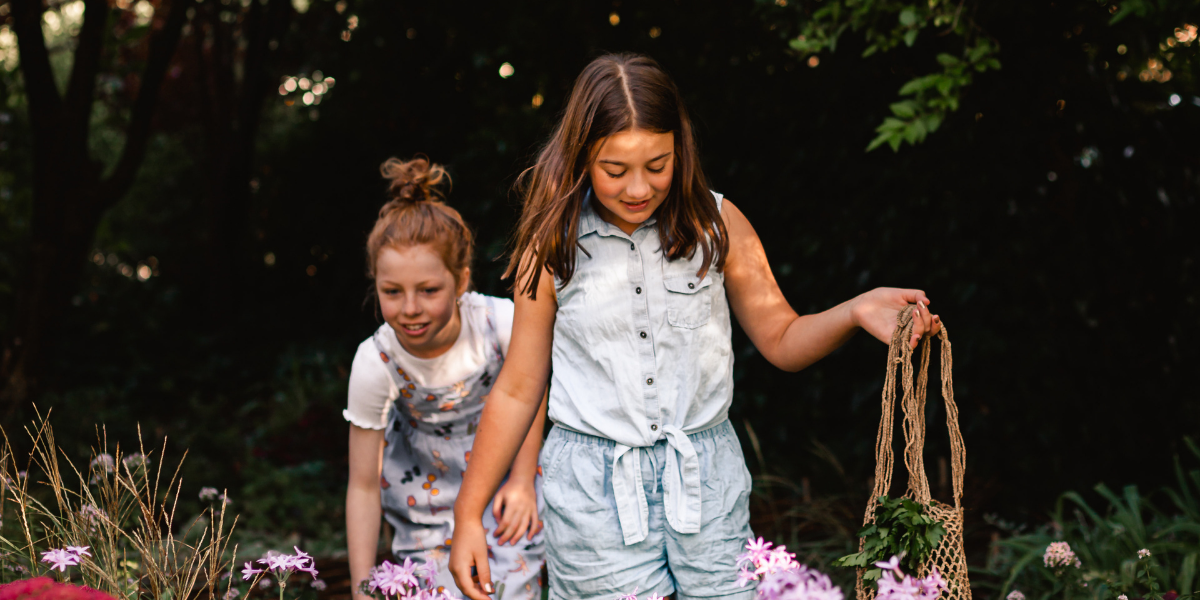 We live each day in pursuit of an environmentally sustainable future for all.
As a business that produces food and beverage products we feel it our responsibility to ensure that our processes and packaging materials are as environmentally friendly and sustainable as possible. So at Calmer Sutra Tea we have made a promise to Mother Earth; to tread lightly and be mindful of our environmental impact.


Environmental protection is at the forefront of our ethos, which is why we are continuously evolving our processes both within the business and individually. We believe that as a community we can collectively make a difference and inspire one another to be ethically conscious every single day.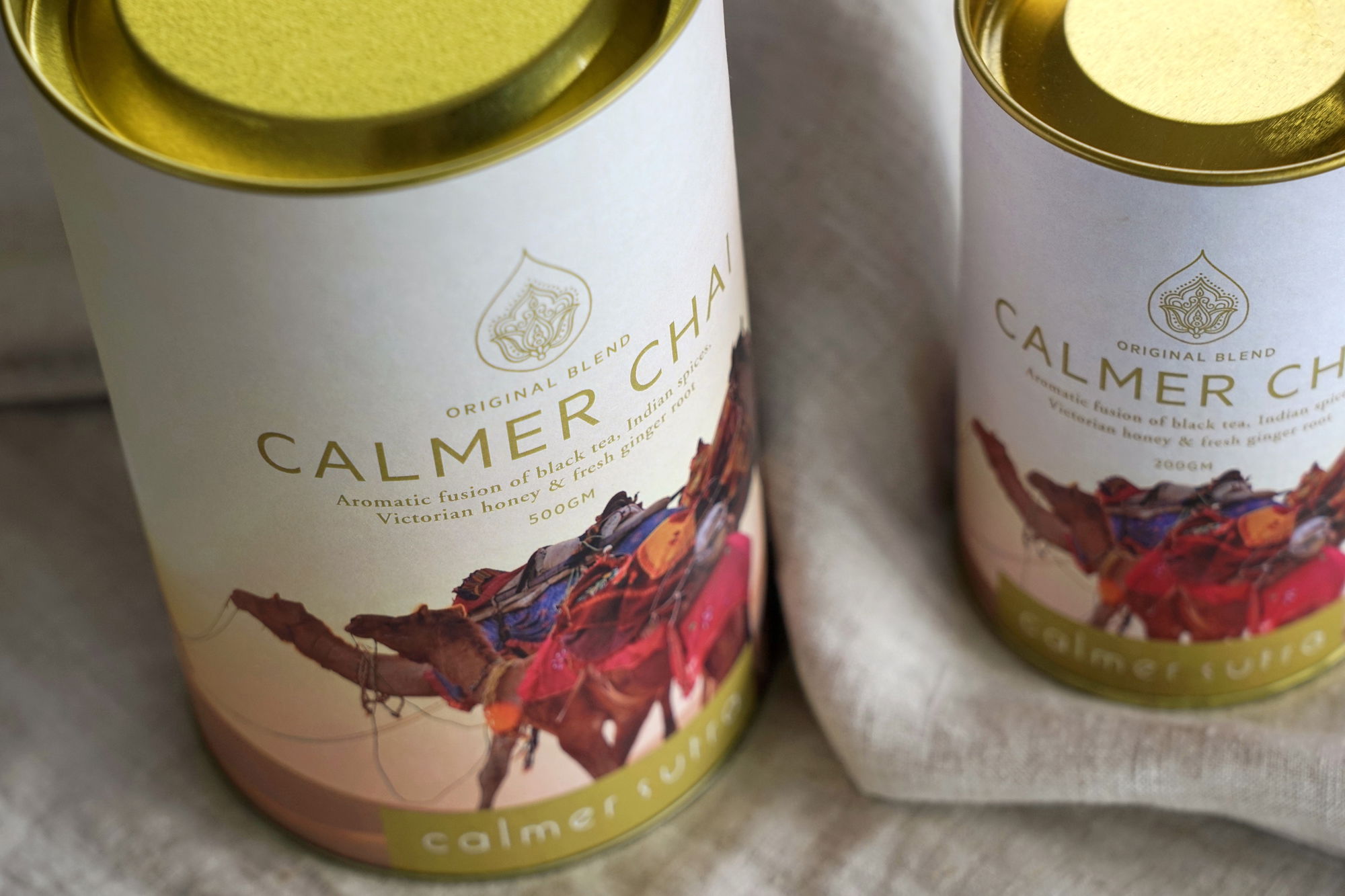 Canisters
All our canisters are 100% recyclable, made from aluminium with a paper exterior, these can be both recycled and repurposed.


We love seeing the way our customers creatively reuse their Calmer canisters - from pen holders to planting seedlings or simply as an ornament in your kitchen!


To recycle, just rinse your empty canisters to remove any sticky residue and put them directly into your recycling bin.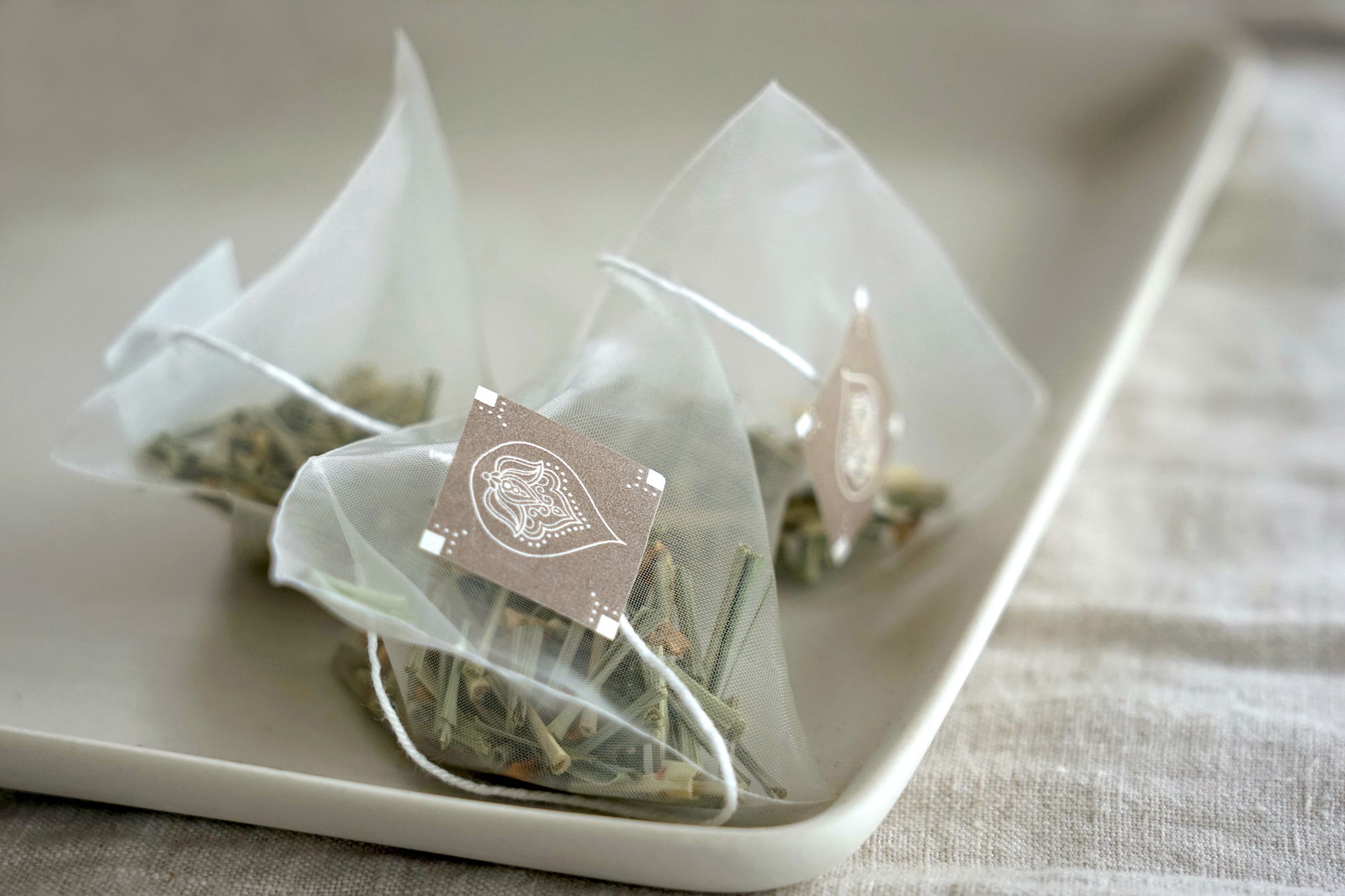 Tea Bags
Our pyramid tea bags are made from cornstarch which makes them 100% biodegradable. Simply pop them into your compost or green waste bin and they will break down as nature intended.


Please note that although the string and tag are also biodegradable they take longer to break down than the bag and leaves, so if you're an avid green thumb and using your compost in your garden it may be best to remove these before putting the bag and leaves into your compost bin.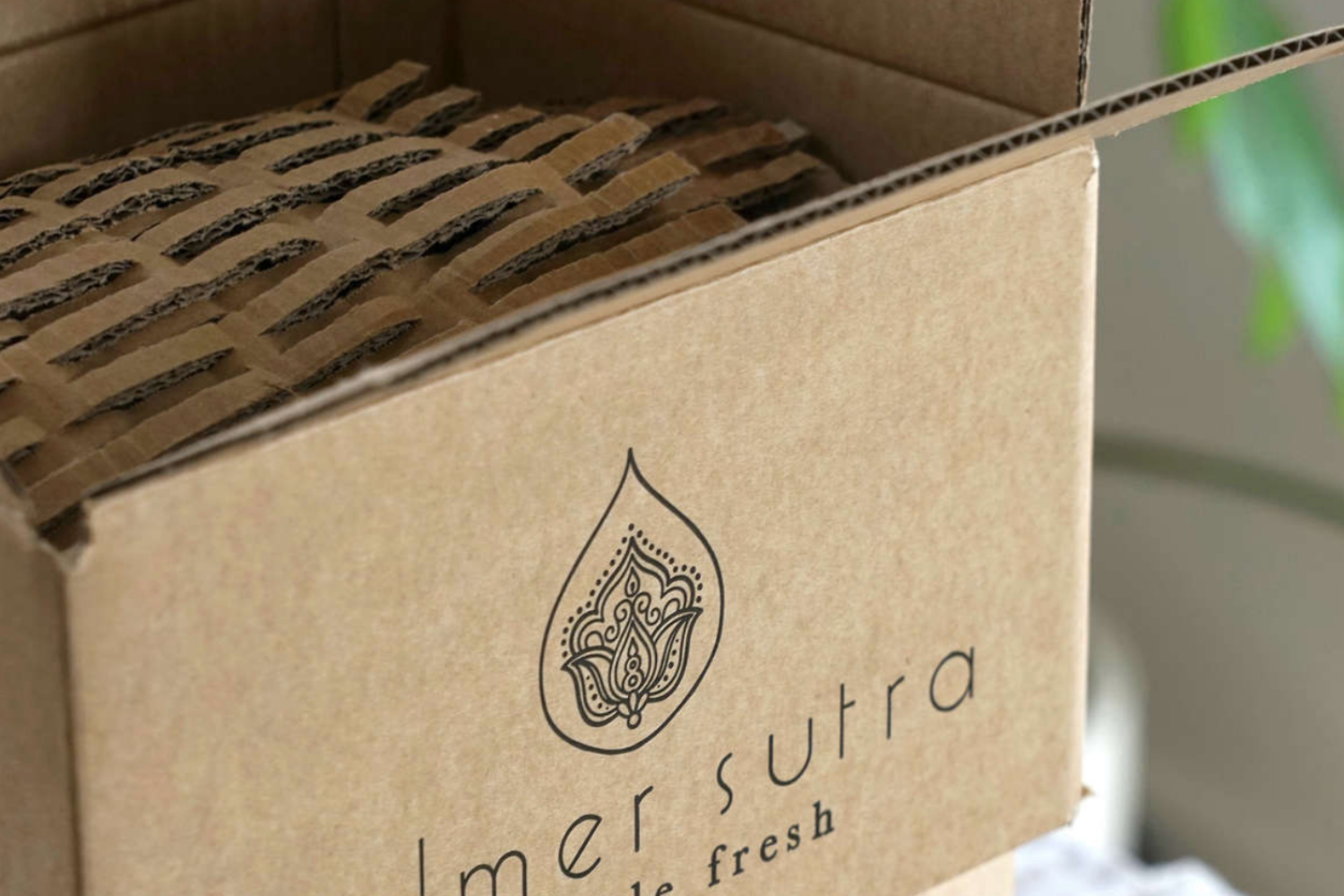 Packing Boxes, Filler & Tape
Did you know that bubble wrap will NEVER decompose? Due to this alarming fact, we decided to invest in an innovative piece of machinery that converts all of our cardboard waste into shredded material that we use in replace of bubble wrap. This not only eliminates the use of bubble wrap, it also minimises and repurposes our cardboard waste.

We have also swapped out conventional packing tape for 100% biodegradable tape. And as for our packing boxes, we use a local Melbourne based company - these boxes are 100% recyclable and can be placed directly into your recycling bin for collection.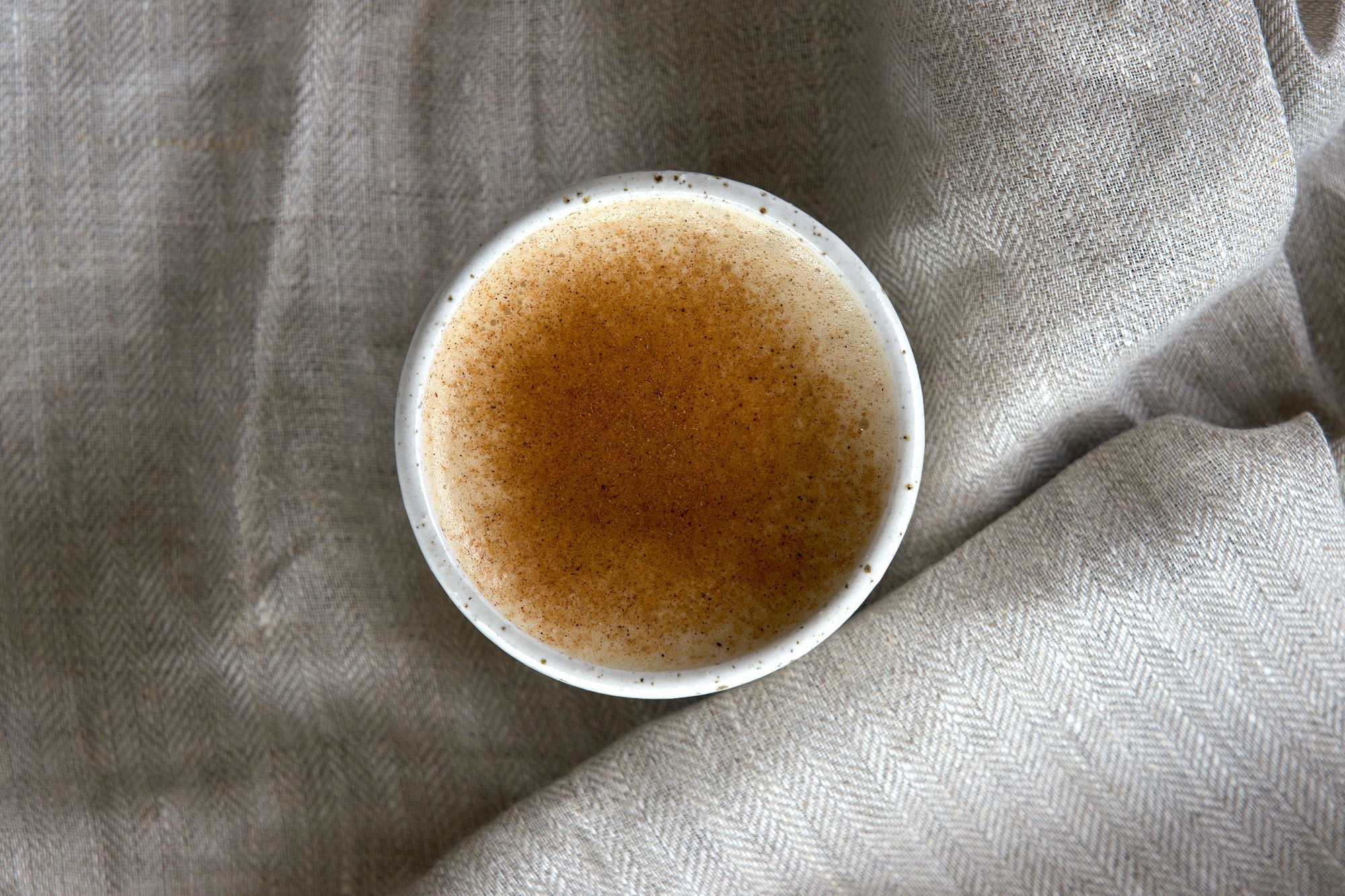 Office & Warehouse Processes
We collect any soft plastics (which is thankfully minimal) and take them to
REDcycle
drop-off points so they can be recycled and repurposed, keeping as much plastic out of landfill as possible.

Not only do we strictly use recycled paper for our office needs, we invested in an eco-friendly printer which rids us of the dreaded ink cartridges that insurmountably contribute to greenhouse gas emissions.

We do our best to make small, but impactful, changes to everyday items at our headquarters in Moorabbin - such as using Who Gives A Crap toilet paper, natural cleaning products where possible and generally minimising waste by repurposing as often as we can.
We continue to research and stay informed of the best practices to minimise our carbon footprint through our packaging, production and operational processes.


It is worth noting that each state, and even each council, throughout Australia has their own specific recommendations when it comes to waste management. So if you are unsure of how to manage yours or are looking for any handy tips it is best practice to reach out to your local council for advice.


Our commitment to the environment is ever evolving and we welcome ideas from our loyal community on ways in which we can continue to improve.
Contact Us