Dandi Chai (Clearance)
available for orders over AUD $60.00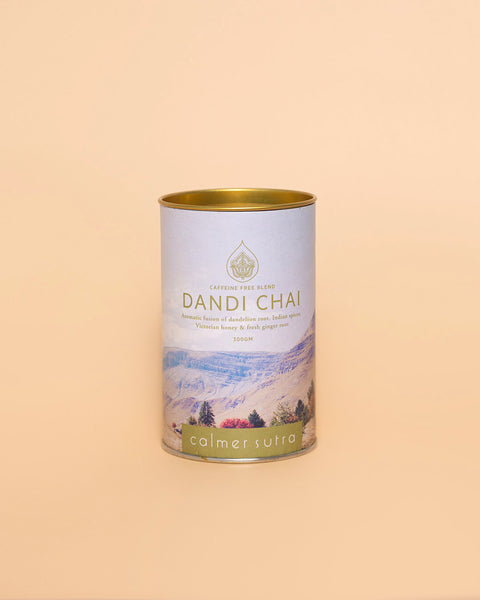 Dandi Chai (Clearance)
available for orders over AUD $60.00
Description

Ingredients

Storage Instructions
Feeling dandy & caffeine-free? How could you not when you have a cup of our Dandi Chai in your hands? Using roasted dandelion and chicory root, this earthy concoction subtly resembles coffee with its warm and nutty flavour profile. Highly recommended for those trying to reduce their caffeine intake. Fun fact, the Australian Tea Masters loved this chai so much, they awarded it a medal in the 2021 Golden Leaf Awards. 

All of our fresh chai blends are handcrafted in Melbourne using premium ingredients. We lovingly make our fresh chai in small batches to maintain its elegance, maximum potency and to ensure the freshest chai possible.


*BRONZE medal winner at The Golden Leaf Awards 2021*

Caffeine-Free.

Indian Spices, Fresh Ginger Root, Local Victorian Honey, Dandelion & Chicory Root

Keep your chai fresh by storing in the fridge (6 months) or freezer (8 months). The best before date is for refrigerated temperatures. This product will not spoil for several weeks at room temperature, however we strongly recommend storing in the fridge as soon as possible.