Lady Melba
available for orders over AUD $60.00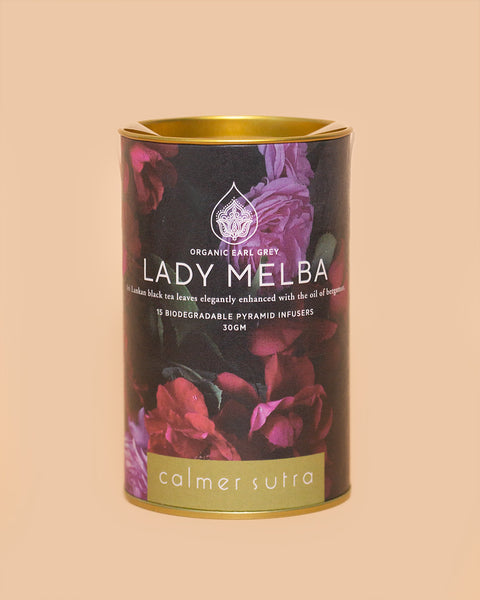 Lady Melba
available for orders over AUD $60.00
Description

Ingredients

Storage Instructions

Sri Lankan black tea leaves elegantly enhanced by the oil of bergamot. The tea leaves are encased in biodegradable pyramid infusers made from corn starch.

100% organic & fair trade ingredients. Black tea leaves, bergamot oil.

Look after your leaves! Store your teas and tisanes at ambient room temperature and be sure to keep the product dry, airtight and away from direct sunlight.