Peppermyntle
available for orders over AUD $60.00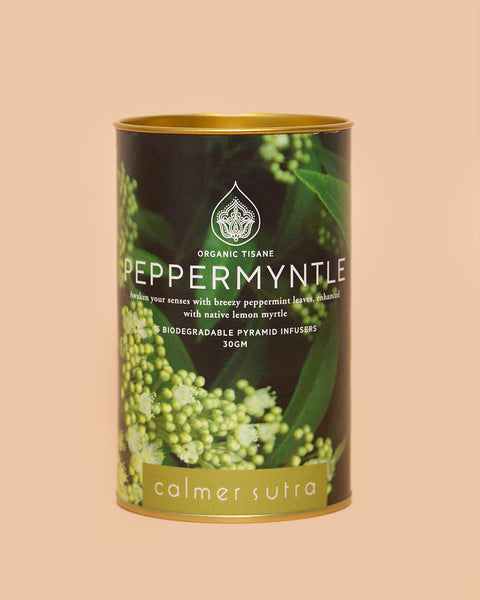 Peppermyntle
available for orders over AUD $60.00
Description

Ingredients

Storage Instructions

Awaken your senses with breezy peppermint leaves, enhanced with native lemon myrtle. This blend is encased in biodegradable pyramid infusers made from corn starch.

100% organic and fair trade ingredients. Peppermint leaves & lemon myrtle.

Look after your leaves! Store your teas and tisanes at ambient room temperature and be sure to keep the product dry, airtight and away from direct sunlight.