The Mandala Mug
available for orders over AUD $60.00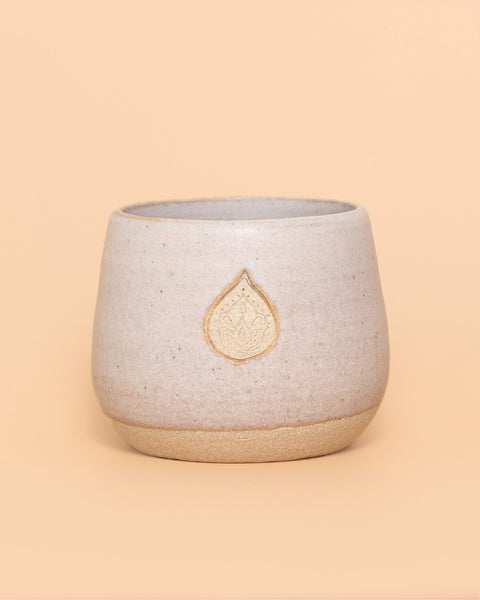 The Mandala Mug
available for orders over AUD $60.00
Introducing the perfect chai-drinking vessel!  In 2020 we teamed up with State of Permanence in creating these elegant, handcrafted mugs.  They are both rustic and elegant with our Calmer Sutra Mandala logo nestled on the front.  Only a handful have been made exclusively for Calmer Sutra Tea, so each mug is inherently unique and one of a kind!  They serve as a perfect gift to a loved one,  or simply to enhance your own tea drinking experience.
MEASUREMENTS: 8.5cm (W) X 8cm (H)
Got one and want to complete the set?  Treat yourself to The "SERENITY" Mug, another beautiful creation from State of Permanence.

Want to "complete the look"?  Indulge yourself with our Calm in a Cup Bundle, which includes our "Mandala" Mug, your choice of either a 500g Calmer Chai or Vegan Chai and completed with a jar of our Calmer Sutra Chai Sprinkles!  Time to spoil yourself.