Chai Sprinkles
available for orders over AUD $60.00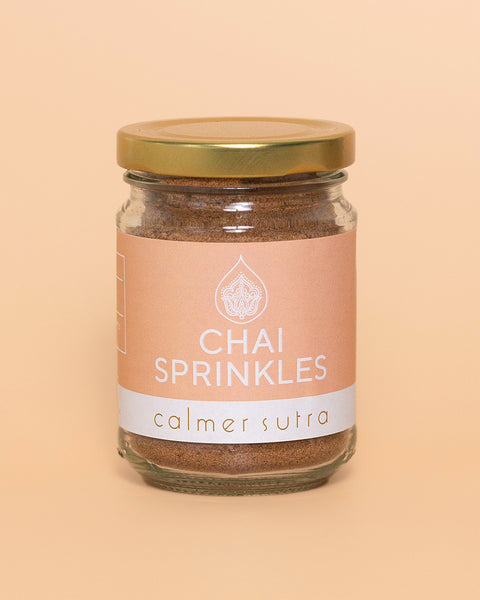 Chai Sprinkles
available for orders over AUD $60.00
Description

Ingredients

Storage Instructions

Elevate your at-home chai game by dusting this exciting combo of brown sugar and sweet spices on your next chai. Our Chai Sprinkles are the perfect finishing touch to recreate that "cafe" feel; plus you will feel like a pro with every sprinkle! Time to unleash your inner barista. 
Available in 140g recyclable jars.

Brown Sugar, Organic Spices

Keep your "Chai Sprinkles" stored at ambient room temperature, dry, airtight and away from direct sunlight.