Chai Baking Spice
available for orders over AUD $60.00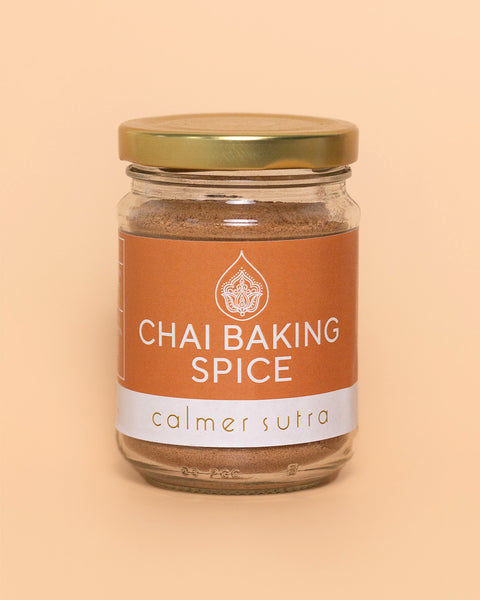 Chai Baking Spice
available for orders over AUD $60.00
Description

Ingredients

Storage Instructions

Our organic Chai Baking Spice is the perfect pantry staple! A potent blend to recreate that Calmer Chai flavour you know and love in your baked goodies.  

Simply add 2 teaspoons of spice per cup of flour to your favourite cookie, muffin or cake recipe.  Our Chai Baking Spice also works wonders in savoury dishes, so it's time to get creative!

Available in 80g recyclable jars.

Try it with one of our recipes:

 

100% Organic Ingredients. 

(Organic Ginger, Organic Cinnamon, Organic nutmeg, Organic Clove, Organic Star Anise, Organic Cardamom)




Keep your "Chai Baking Spice" stored at ambient room temperature, dry, airtight and away from direct sunlight.